Fundraising
When fundraising with Vermont Nut Free you not only offer your participants our quality chocolate but guarantee the safety of those with peanut and tree nut allergies. With many schools becoming nut allergy aware our company is a great option for your child's next fundraising event!
We offer a few different fundraising programs, including a new Online Fundraiser, perfect for remote schools and organizations that do not meet in person. 
We briefly explain our different fundraising options below.
Please email our Sales and Marketing Coordinator, Hadley, at hadley@vermontnutfree.com for further information or to begin planning your next fundraising activity.
Chocolate Bars
Our Chocolate Bar fundraisers are extremely successful! Our Small Chocolate Bars can be purchased in boxes of 18. Available in milk chocolate, dark chocolate, and our "crispy" chocolate (milk chocolate with crunchy, puffed rice).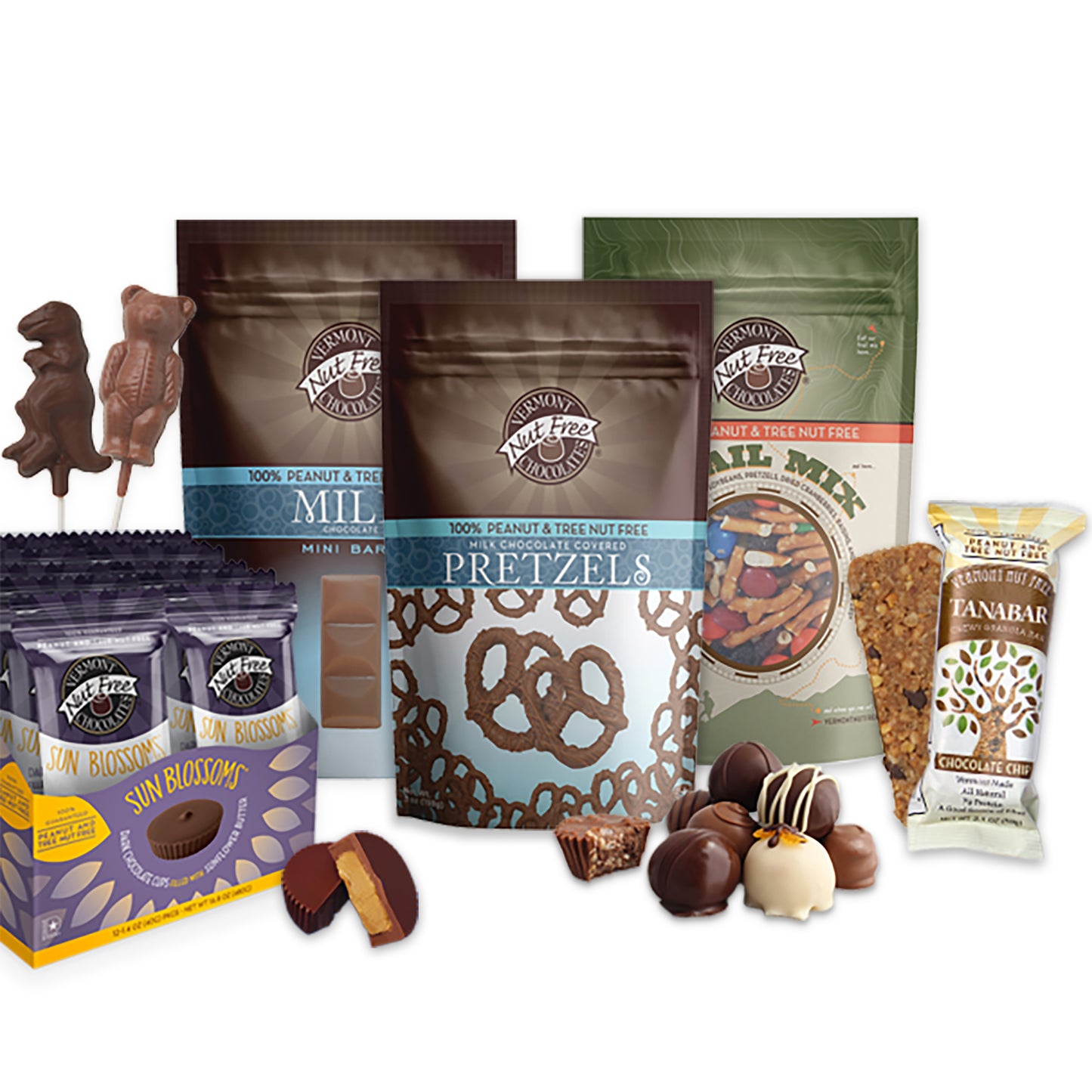 All Products
In addition to our Chocolate Bar Fundraisers, we also offer fundraisers that encompass our entire catalog of nut free products. Everything you see on this website can be purchased as a part of your fundraiser.
SEASONAL FUNDRAISERS
Depending on the time of year you would like to hold your fundraiser, we can also offer you holiday-themed chocolates and treats. We have four seasonal collections that are released throughout the year: Fall/Halloween/Thanksgiving Collection, Winter/Christmas/Hanukkah Collection, Valentine's Day/St. Patrick's Day Collection, and our Easter Collection. These collections can be found on our website a few months before each holiday, or you can browse the products in their respective catalogs.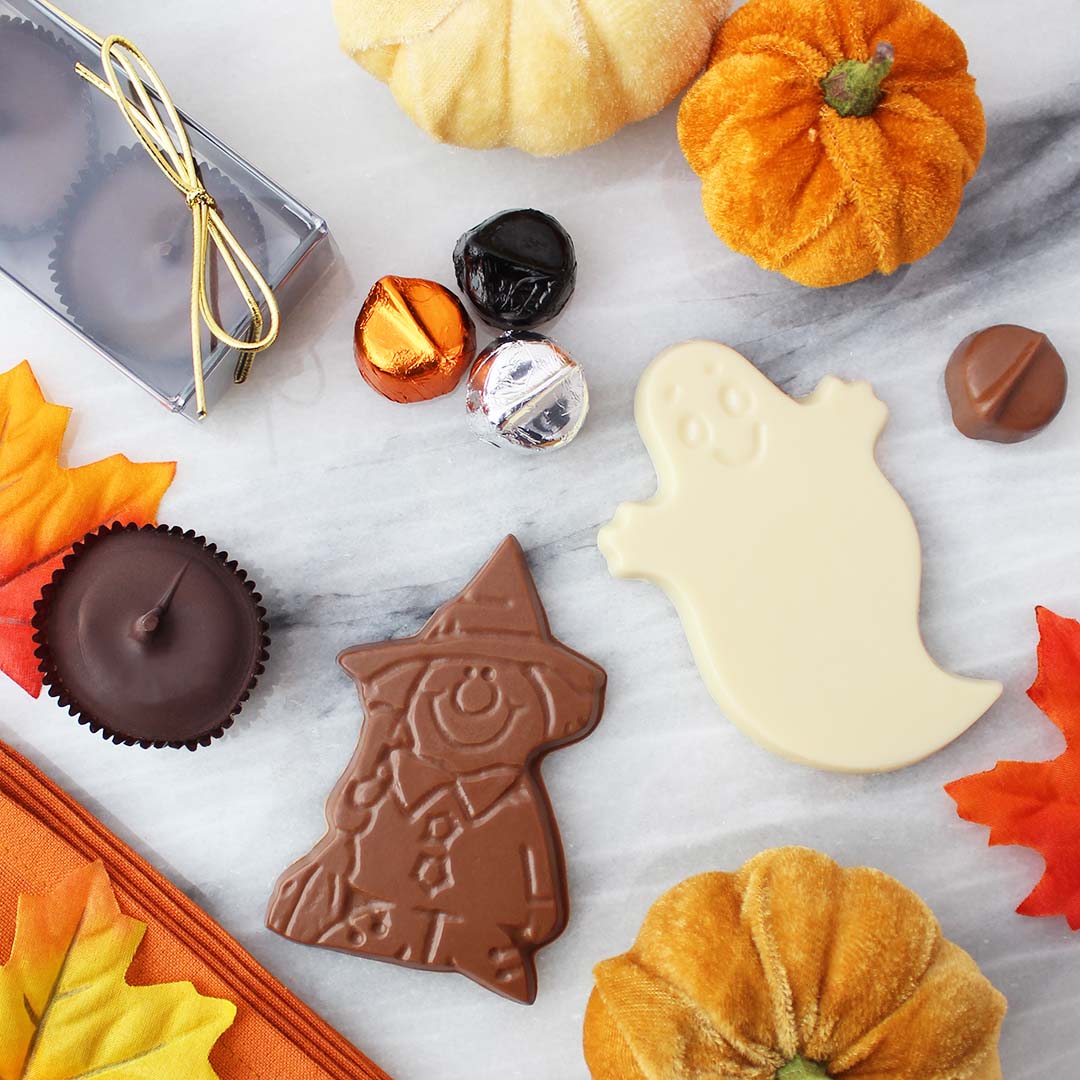 Halloween and Thanksgiving Chocolates
Fall Collection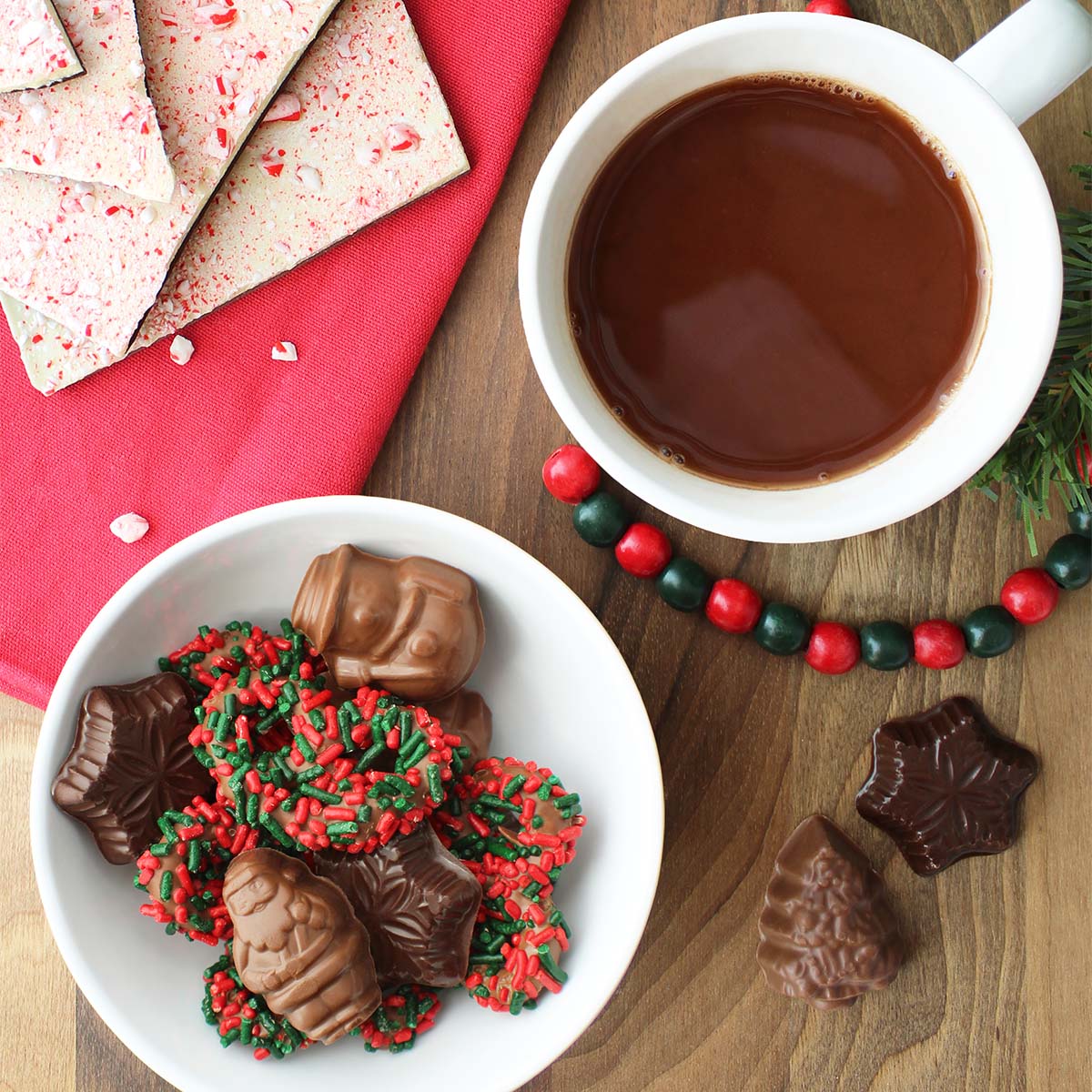 Christmas and Hanukkah Chocolates
Winter Collection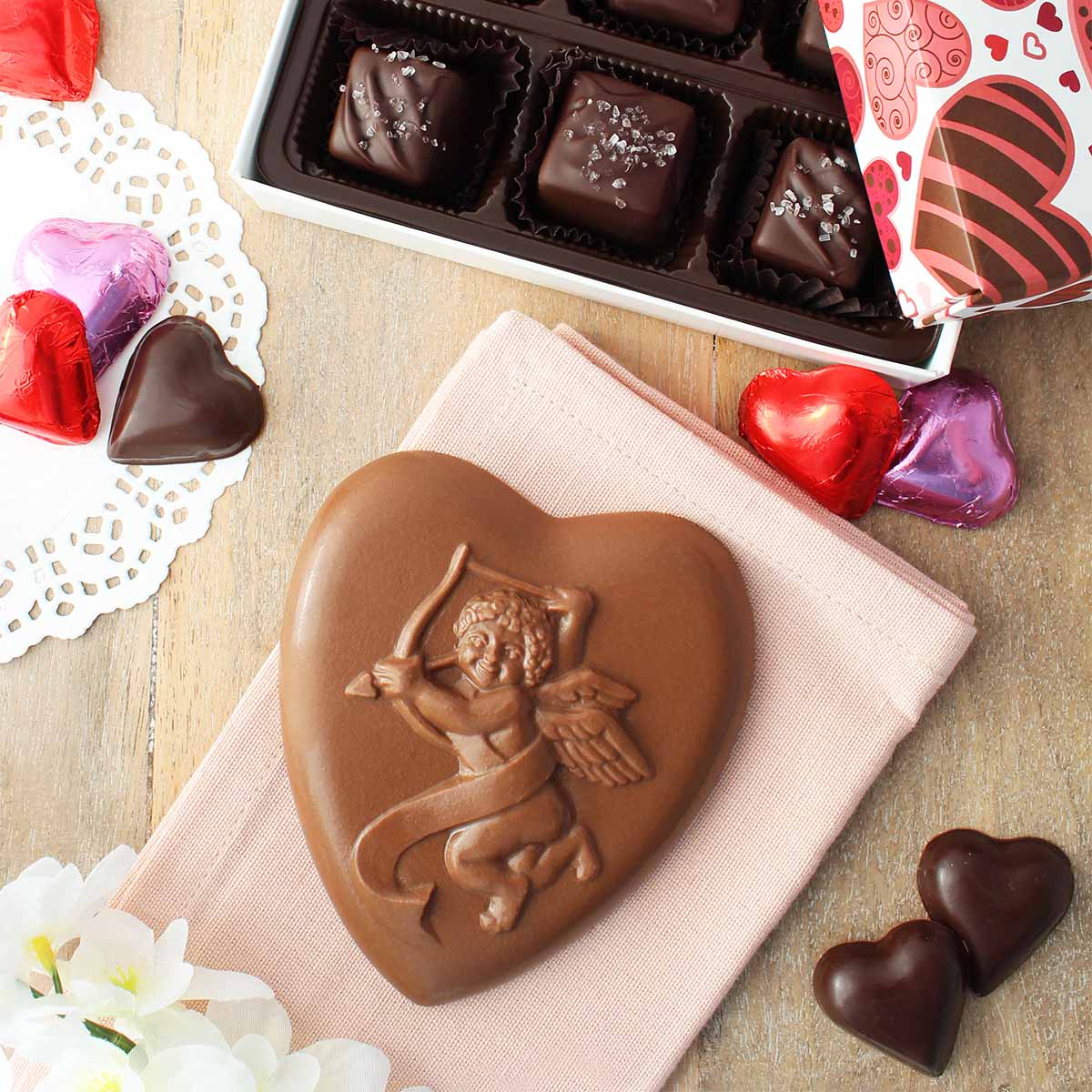 Valentine's Day and St. Patrick's Day Chocolates
Valentine's Day Collection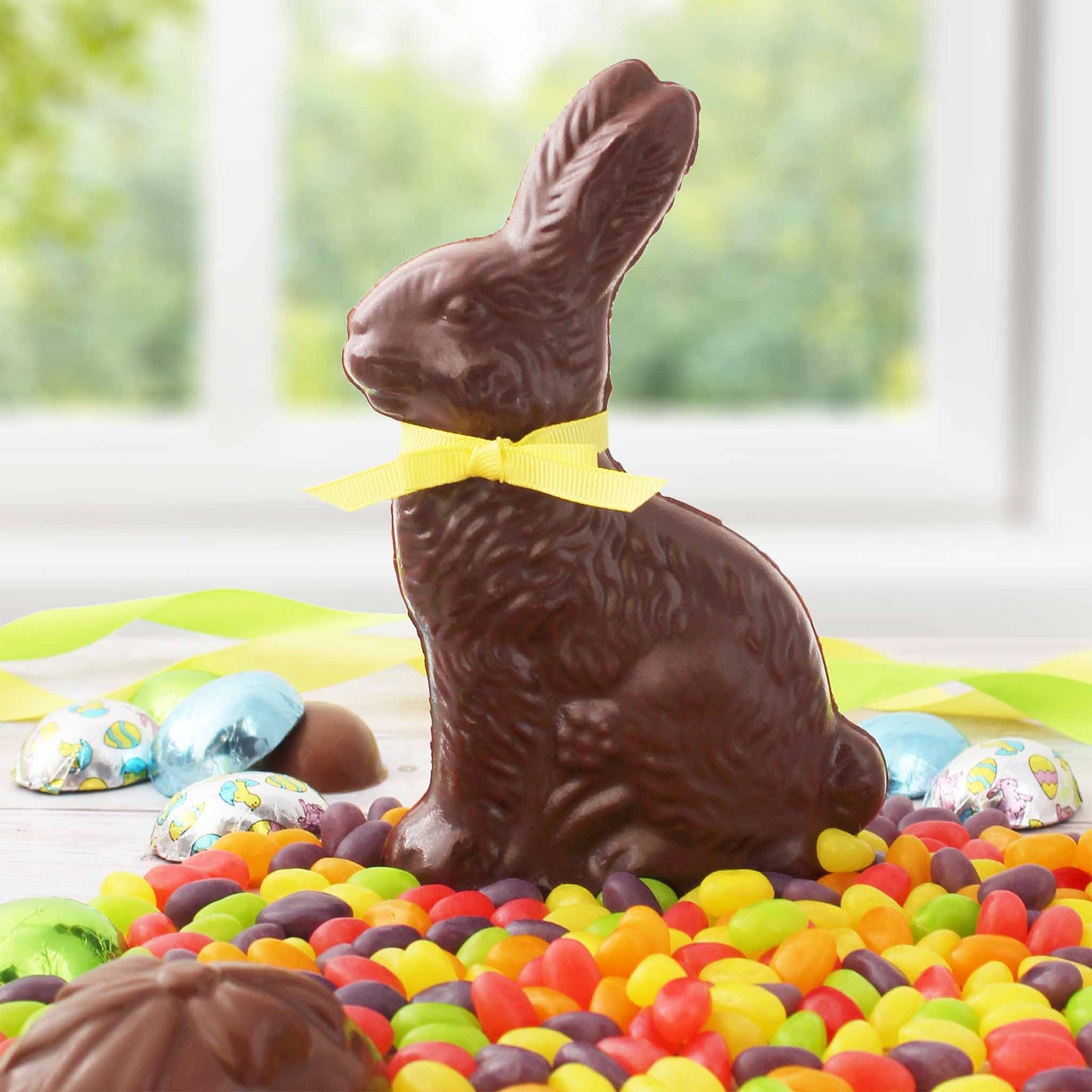 Traditional Easter Chocolates
Easter Collection
TRADITIONAL AND ONLINE OPTIONS
We offer both a traditional style fundraiser and a *new* online/virtual fundraiser. We are more than happy to customize your fundraiser based on the season and your organization's needs. For more information about our fundraising programs, including fundraising pricing, please email our Sales and Marketing Coordinator, Hadley, at hadley@vermontnutfree.com.